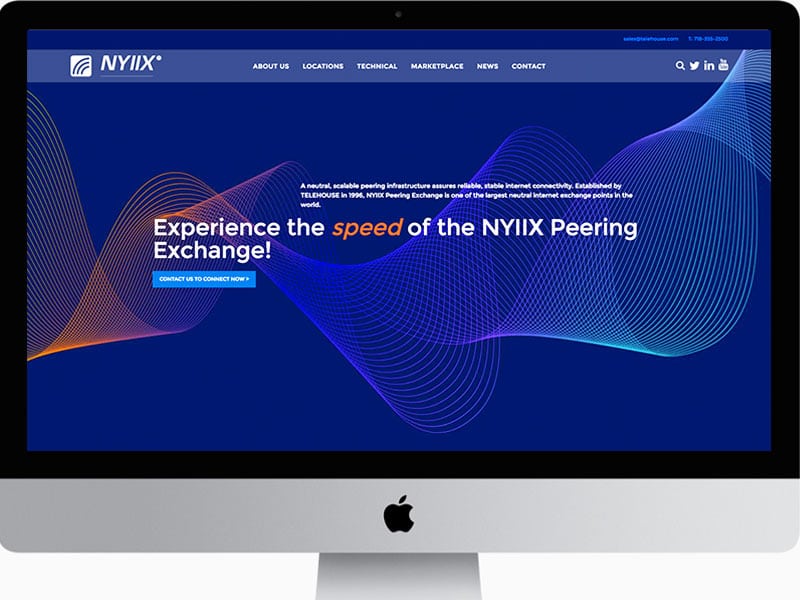 NYIIX Website Design
NYIIX is one of the largest Internet peering exchanges in the world. The technology is supersonic and its primary function is speeding data efficiently across the country. NYIIX is owned and operated by Telehouse and housed in its data centers.
The brand is all about the fast, efficient transfer of data.
Peering Exchanges are in fact a collaborative effort and sharing connections and resources with other peering partners, even competitors, is what makes it work. It is important to communicate this benefit.
Upgrading the website technology
In our redesign of the original NYIIX website, we upgraded the back end technology to be current with standards for responsiveness and content management. This is crucial in a technology company. Clients equate old technology with being a dinosaur.
The SEO work we did on the original site increased traffic, expanded their customer base and continues to grow.
Custom graphics illustrate speed and data
We created custom illustrations for the NYIIX website design that express the speed and energy of the complex network of the exchange. The hot colors and movement give the feeling of data moving swiftly through the exchange.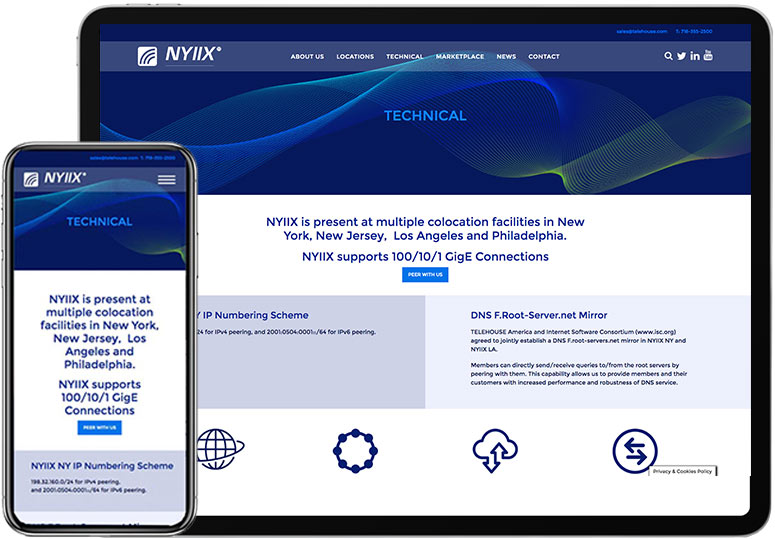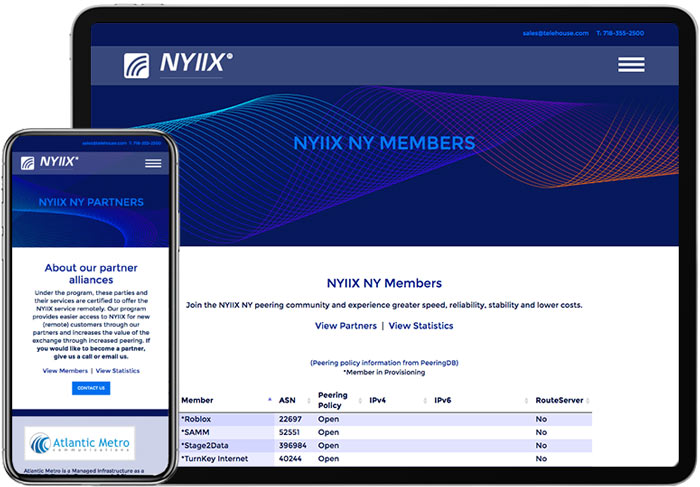 Learn more about Network9's Website Design Services
Read more articles on Website Design in our blog