The most challenging project I tackled this year was rebranding Network9, my own company.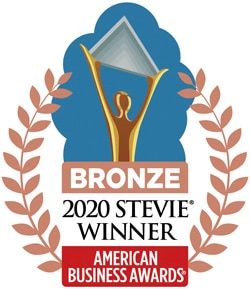 Just announced! Network9 won the Stevie Award Bronze Medal for Achievement in Web Design . I am so honored!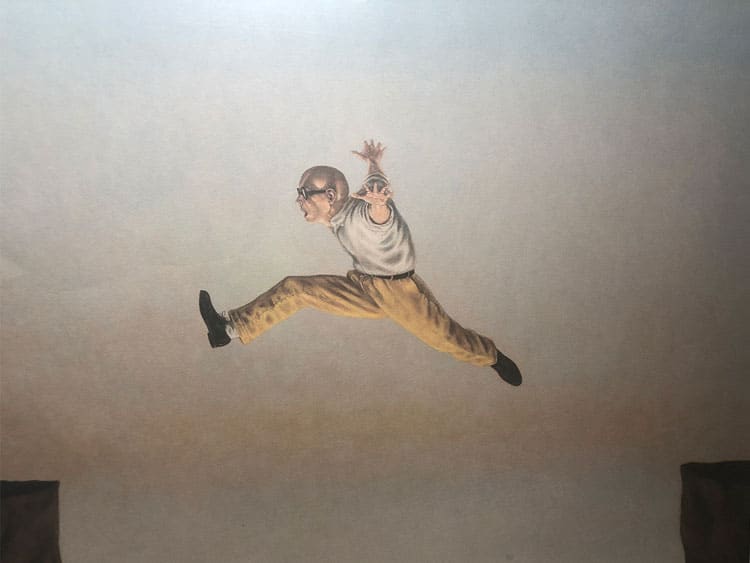 Things changed, and rebranding Network9 was a must.
When I went into business 15 years ago as a web design agency, it was a skill few agencies had. Over the years, with new technologies, the mechanics of building websites has become much easier and even amateurs can do it. (or think they can.)
My value and purpose as a design agency needed to be reexamined.
I thought about what I did that was different than a do-it-yourself website. What did I bring to the table that made our work so special?
I put my own brand process to the test as if I were my own client. To my surprise, it worked! By going through the steps, I realized we did a lot more than design websites, logos or brochures.
What we really do is create a brand story that totally defines the company. A whole new language can be built around it that makes people excited.
At first, a website is a blank slate.
Before a word is written or an image is chosen, a concept must be created. Only then can we tell a visual and verbal story that supports the concept, purpose and value of the brand.
This is what we do best.
By rebranding Network9, I also identified the type of people I want to work with: individuals who truly want their company to stand out in their industry. I know this takes courage few business owners possess.
Leaders who are open to new ideas are usually willing to take a leap. They may feel uncomfortable at first, because the language sounds different and it takes getting used to. But being different also leads to commanding the market.
I know success takes a leader who dares to be different. Read my post: You Can't be a Lady Gaga by Being Mainstream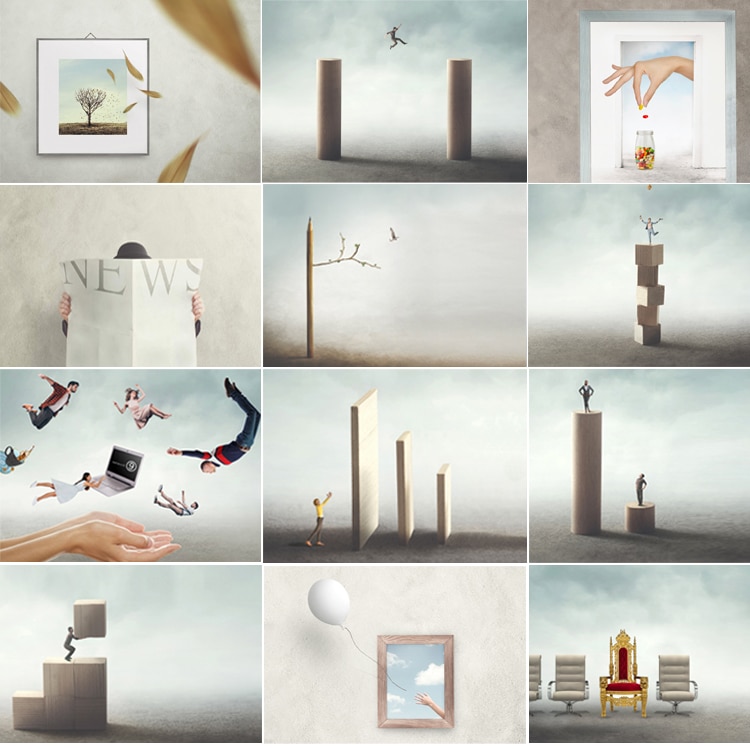 That's why the image of the leaping man literally jumped out to me.
In my work, I love the feeling of taking off but not being completely sure of a safe landing. It's scary, but fear and excitement feel similar to me. I have the poster shown above hanging in my home and it is a favorite piece.
Clients often tell me they feel this way when we're transforming their brand from generic to exceptional. It takes a leap of faith to become extraordinary.
I love the surreal feeling and color palette of this collection of images.
They are all from Shutterstock, most by the artist "Frankie's conceptual photography" of Italy. Many were retouched or altered to suit the content of the pages and to add more women. A few have my own portrait Photoshopped into the photo.
The writing rebrand
I rewrote every line of copy to reflect Brand Strategy as the primary purpose of our work. It focuses on the results our clients get by working with us. I agonized over every word.
Making a leaner website
Paring down the number of pages was a goal as well. I thought people should be able to see our work quickly—right on the home page. Before, I had dozens of subpages, which didn't work any more. Time is precious. I want people to find what they need quickly.
Now there are just 12 pages, one for each service plus essential company information, process and blog. When visitors want to go deeper, our blog articles give people more in-depth information.
Read more about rebranding here
Rebranding Network9 and the leap to a new website has brought me more high-level clients—and my work is a lot more gratifying.
Contact me below and let's have a conversation about taking a leap with your brand!