What's up with this new call for "mainstream?"
Are we just scared? Do politicians think this is the answer to exaggerated, extreme-right politics? Do we, as businesses, think mainstream is safe?
To cheer myself up this Super Tuesday morning, I watched a bunch of Lady Gaga videos.
I wanted inspiration, a feeling of empowerment and just plain fun. Once again, I realized how totally outrageous she is, how radically creative, how fearless and how comfortable she is with herself and others. She makes me feel good.
This woman doesn't even know what mainstream is. Or even considers watering herself down. You are clear where Gaga stands. No wonder she has amassed a huge audience who looks up to her and loves her, myself included.
She was born a star.
It made me think about the characteristics of superstars and how those qualities relate to those in politics and business.
What is star quality and can this create a beloved brand? I understood that if you want to be unforgettable, you can't be a Lady Gaga by being mainstream. Read more about how branding can win or lose an election
Let's be honest. In business—and politics—who doesn't want to be a star?
We all want to be a cosmic, successful brand because, of course, that gives us fame, influence and makes us money.
But I believe it's more than that. The desire for respect, status and loyalty often accompany a desire for success. Power certainly is a driver, but the desire for stardom is something else altogether. It's visionary.
I don't recall ever having a client tell me they want their product or service to be known as "average." They all say they want to "stand out", be noticed and respected—at the very least.
But you can't be a Lady Gaga by being mainstream.
We will forget the average KPop star, the boring politicians and the companies that fade into obscurity.
But we will never forget Gaga, Madonna, Elvis, Aretha, The Beatles or Eminem, Chuck Berry, JZ, Alexander McQueen, Coco Chanel , Teddy Roosevelt, Churchill , Shirley Chisholm, Martin Luther King, Streisand, Apple, Nike or Steven Speilberg. And yes, Donald Trump and Hitler, but sadly, for all the wrong reasons.
These people and these businesses are and never were mainstream.
They broke barriers, said and did outrageous things that caused a ruckus. Maybe not everyone loved them for it, but the audience that got them adored them.
They had daring, confidence and were clear about what they believed in. They didn't cave just because some people disagreed. I think we call it leadership.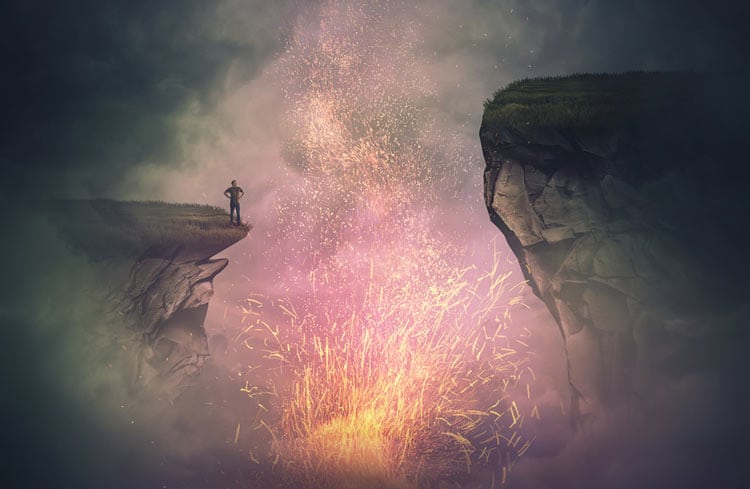 It takes courage to be different.
It feels safe to talk like everyone else. It's easier to blend in and not have anyone disagree with you.
But it won't get you to the top. Or keep you there.
You might lose some people who don't agree with you. But that's OK! You are not for everyone. Read more about Brand Strategy
These quotes from Lady Gaga inspire me to speak up and push harder for my clients to reach higher.
"The goal now is to remain relevant, and remain memorable and stay prolific, for a long period of time…To change the landscape of what music is, what fashion is…to keep the two in line with one another. The goal has never been to be famous, my goal has been to be a star."
"If we don't stand up for what we believe, if we don't stand up for our rights, pretty soon we're gonna have as much rights as the meat on our bones."(Commenting on her meat dress)
Wouldn't you like to hear Oprah say this about you or your company?
"Lady Gaga, with her music, her message and her own story is breaking the form. And she is changing consciousness. She is one of the most influential forces of our time today."
I invite business owners and politicians to defy the mainstream and change our consciousness.
Take a leap and be amazed!
You too, can be a Lady Gaga in your own, unique way.