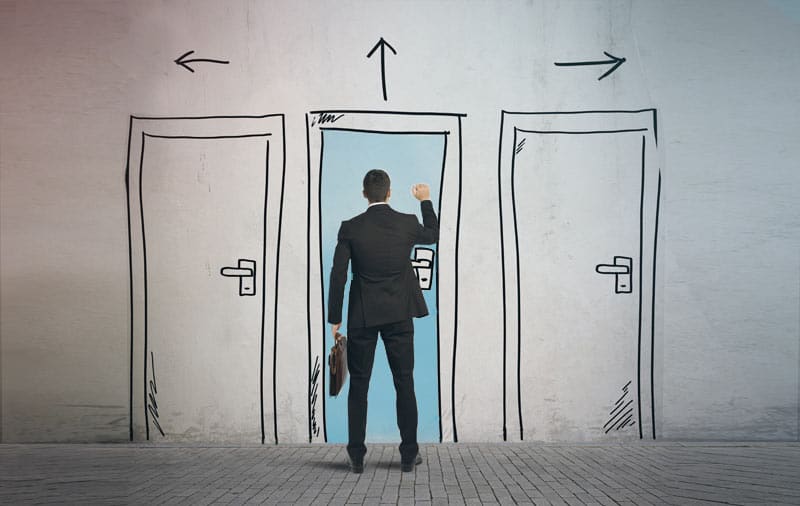 Your About Us page is the second most important page on your Website.
Your About Page is the most visited after your Home page. That's why it matters—a LOT.
Knock, knock! That's the sound of a visitor on your Home Page. It's typically the first door people knock on to get information about you.
IF you invite them in, they will look around to find out more about you. If you've hooked them, your About Us page is often the next page visitors explore on your site.
Most websites miss this amazing opportunity to tell a story. They bore us with how many years they've been in business and too many credentials.
Here's what to do instead!
Tell me a story! Telling a more personal story  builds a bond with new customers. Here is where companies can talk about values people relate to.
But beware! Today's online audience has a well-honed BS meter. Stiff, formal corporate language, cheesy stock photos and industry jargon turn them right off.
At Network9, we talk about trust—a lot—because we know people only buy from companies they know, like and trust.

Your About Us page is visited by a surprising variety of people!
It isn't just prospects checking you out. Press, investors, vendors and referral partners are looking too. Look at the range of visitors…
Shoppers for your product or service
Potential vendors or business partners
Journalists, blog writers and influencers who want to write about you or quote you
Job seekers
Investor s
Those doing research on a new interest
Referral partners
Show them the real you! People want to care, so be clear, honest and real.
Your About Us page design can include:
Why you do what you do
Why you care about making MY life better
Actual photos of your team in action and in your offices
Stories about your people and culture
Defined policies, diversity and work environment
Photos and articles about community involvement
The ability to connect on social media, text and phone
Authentic testimonials/reviews , backed up on other sites like LinkedIn, Yelp and Google
For bigger companies, sections for news, history, leadership, careers, etc.
Is your message addressing people's needs right now? Get your Guide to Winning New Business—Even now! Get 5 things you can do right now and my secret recipe for a perfect headline
About Us Page Design
Be creative! Here's the place to show your personality, tell your story, motivation, mission and what you care about. This is how you humanize your brand and create a bond. Have fun with the design, there are no rules here. See some great examples below.
Audiences today care about who you are and choose to shop with companies that share their values and give back. Empires have been built on this!
Tell your stories on social sites too
These same ideas apply to other interactions with your company, such as social sites, newsletters, videos and review sites.
Consistency in content, voice and photography across every brand touchpoint builds a bigger picture of your company that increases your public reputation.
Our recent redesign of the Wasser | Russ attorneys website happily included a photo shoot of the 2 partners in action. This made a huge difference in the tone and spirit of the site.
Now people can see them in a more personal way than ever before, when photography was limited to stock. We believe this forms a stronger connection and increases trust, a very important factor for those choosing an attorney.
About Us Page examples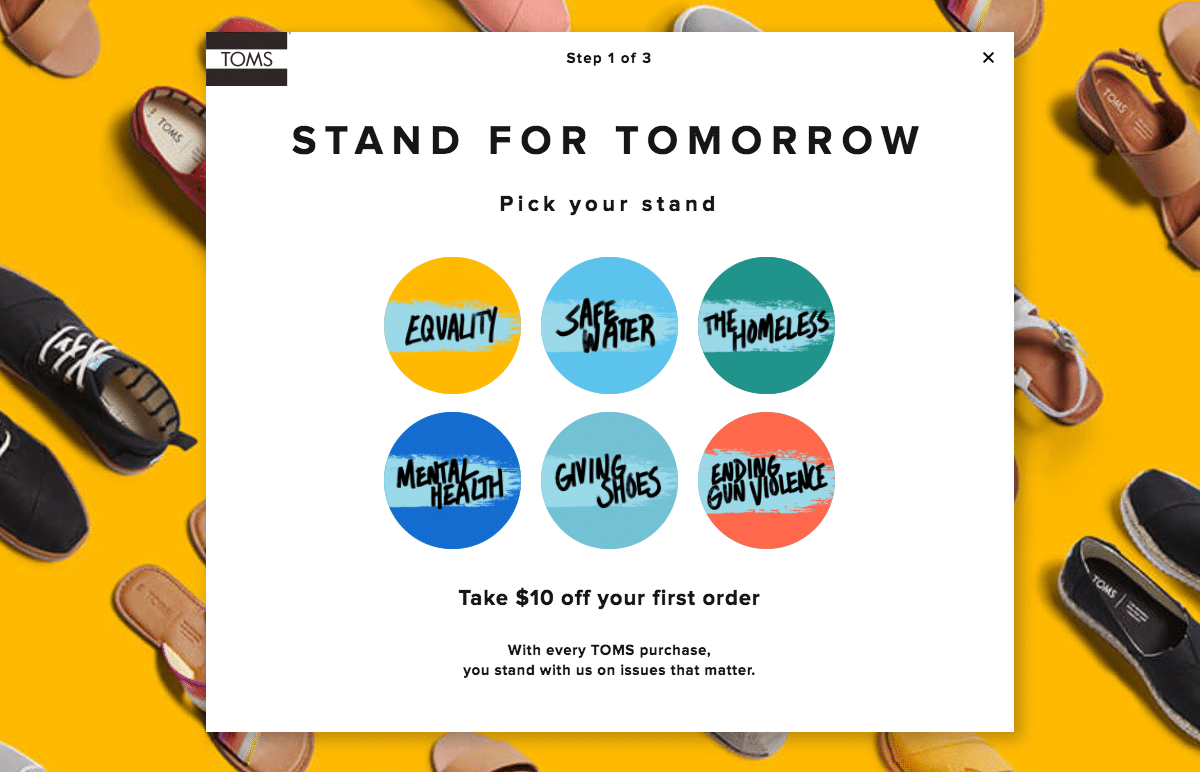 Toms Shoes
founded their business on giving back, so it's no surprise their company pages reflect these values. Choices of
6 ways
to contribute are right on their home page. It is an about page in itself, as they are selling their brand more than their product! Buttons link to stories about how customer's purchases are helping people.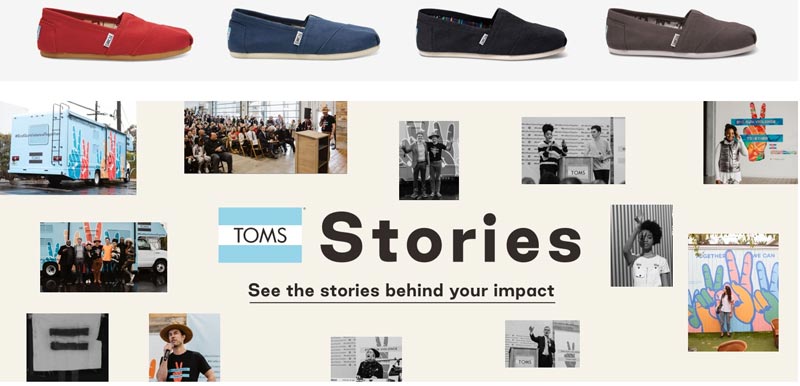 ---
Nike's company page is of course, full of energy and a reflection of the brand. Big headlines boldly state their mission, and they back it up with stories and social media activity.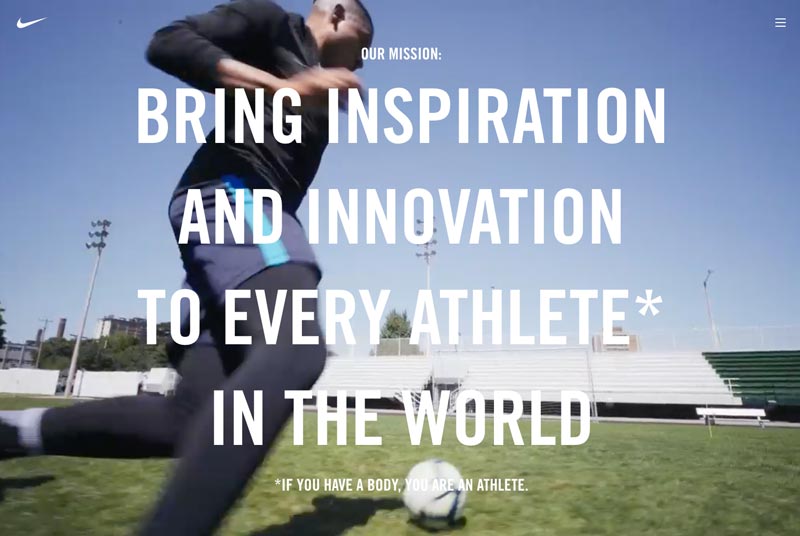 ---
Me & The Bees is one of our favorite brands. A young girl tells her story about overcoming her fear of bees through education, lemonade and honoring her Grandmother. It doesn't get better than this sweet story! Read more in our post about this company .
---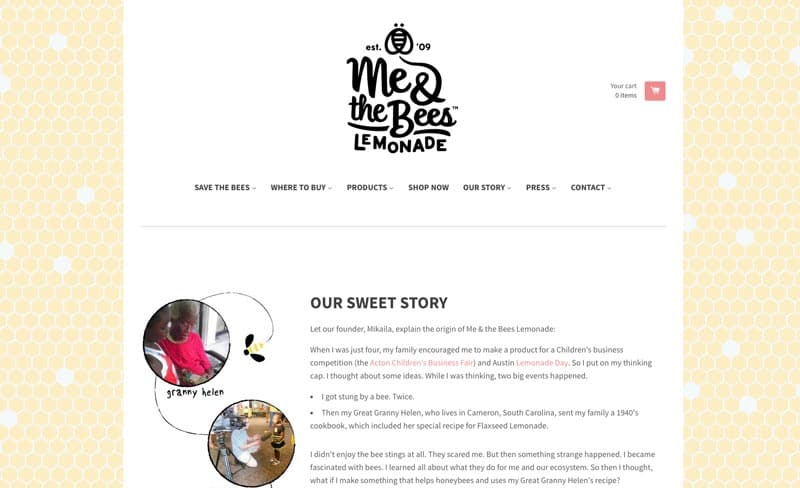 Rent the Runway 's mission and purpose to support women is so clear. There are several sections in their About Us pages that tell powerful stories that go way beyond fashion. They are not just selling clothing rentals, they are sharing their values.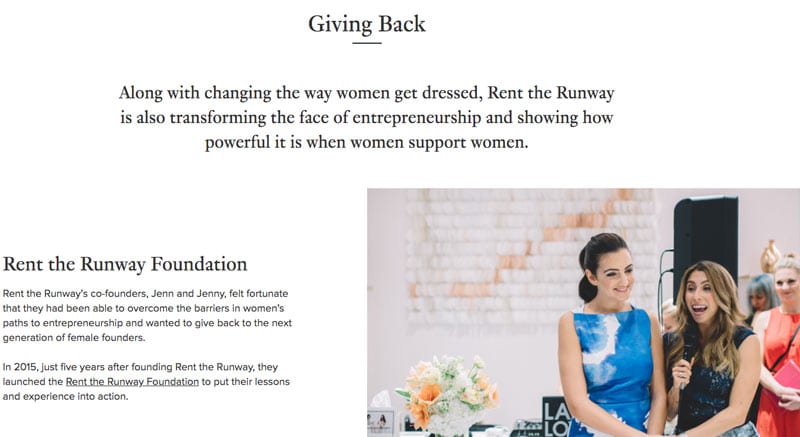 ---
MailChimp's About Us page is as fun and friendly as their product. They tell the story of their founders, culture, and corporate citizenship.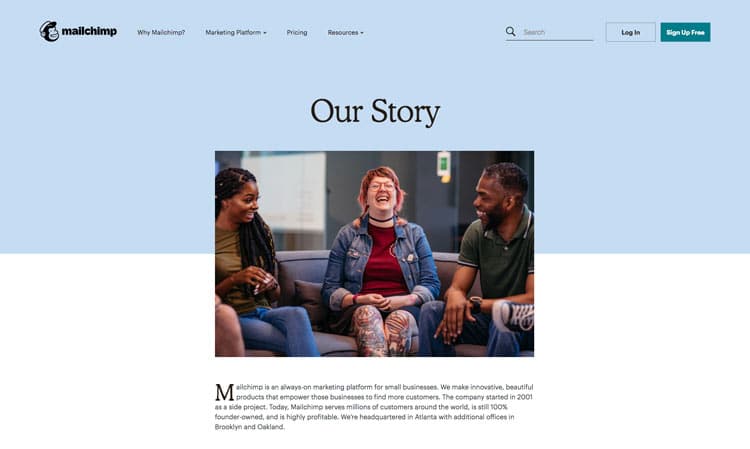 ---
And there's Giphy , whose company page is as fun as their product. Of course, it is animated and humorous, a perfect reflection of the product.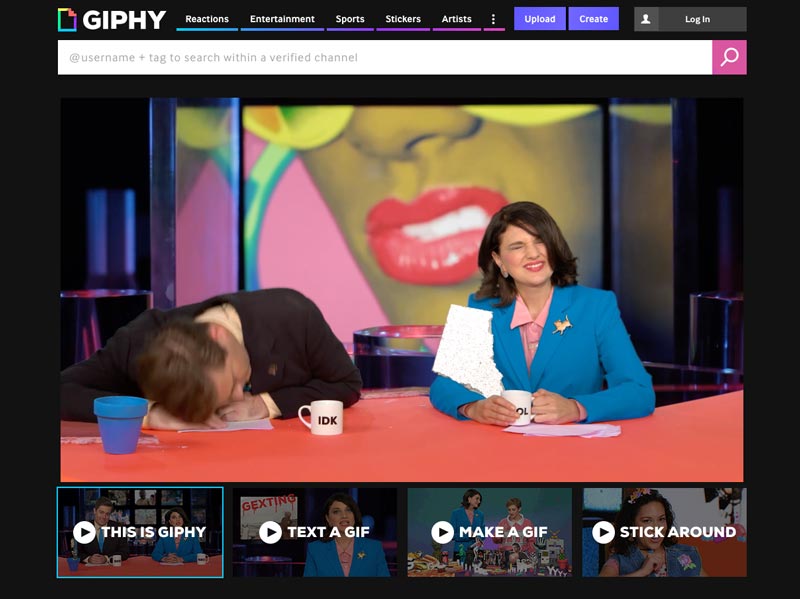 Smaller firms and service businesses can tell their story too, and in the telling, create the likability, trust and value that opens more wallets.
Don't waste a big opportunity on your own About Us page. Make it personal. People who relate to your values feel a natural bond with you.
Getting to that story takes a process to map the DNA of your company.
Learn more about our design process here!